ForATL 4th Workshop & Consultation
Seminari Theoloji Malaysia, Seremban, Malaysia
19 - 23 April 2006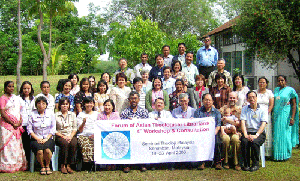 Participants
Front:Christabel Wong (Malaysia), Hilda Putong (Indonesia), Nurdiana Sari Wijaya (Indonesia), Elizabeth T. Pulanco (Philippines), Karmito (Indonesia), Ezra Kok (Principal of STM, Malaysia), Michael Poon (Resource Person/Singapore), Chan, Beng Seng (Resource Person/Hong Kong), Goran Wiking (Resource Person/Hong Kong), Tang, Sui-Tung (Hong Kong),
Line 2: Elizabeth, Kamalavadhanan (India), Christine N.N. Sadeli (Indonesia), Jens Akwan (Indonesia), Jeni Konaniah (Indonesia), Chrisanta P. (Philippines), Lal Ram Zauva ( Myanmar), Usun Anyie Ngau (Malaysia)
Cheong, Pui Wah (Malaysia), Wilda Simanjuntak (Indonesia), Sarah J. Niles (Sri Lanka), Esther Low (Singapore), Deitje V. Pangemanan (Indonesia), Michelle Mah (Malaysia), Laitiani Pachuau (India), Rita Wesley (India)
Line 3: Fangly, Fan-Chiang (Taiwan), Laura Hymes (Philippines), Kang, Sor Hien (Malaysia), Barbara Terry (Malaysia), Raquel Cruz (Philippines), Dynnice Rosanne D. Encoy (Philippines)
Line 4:Lim Yeu Chuen (Malaysia), Gideon Yong (Malaysia), Hen, Khan Go (Myanmar), Alan Po (Myanmar), Peter Joseph (Myanmar), Efpreden Ansang (Indonesia), ....., Chacko Chacko (India).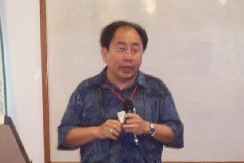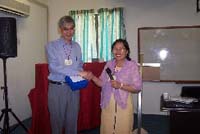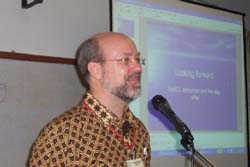 Resource Persons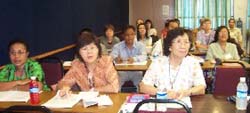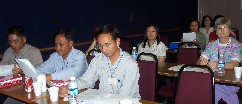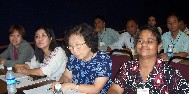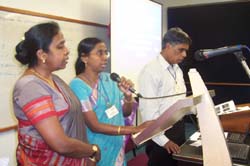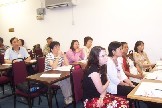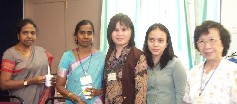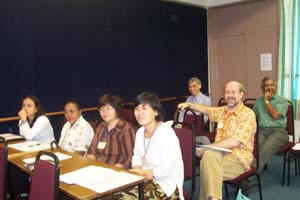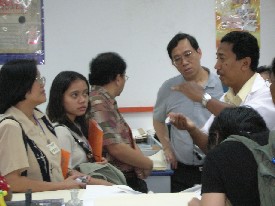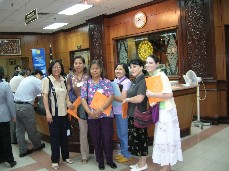 Arkib Negara Malaysia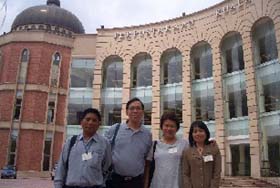 Library of Kuala Lumpur and Book Sale Activity
Contact Persons *
*

Mrs. Elizabeth T. Pulanco, Convenor, email: pulancoe@gmail.com
Mr. Yesan Sellan, Secretary, yesans@gmail.com, library@saiacs.org
Copyright © ForATL 2007. All rights reserved.
webdesign by: Hilda V. Putong@2003-2010